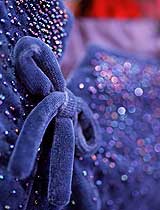 In this section we hope to have interesting news and also what collections / fashions are expected for the upcoming seasons. For further information, please contact us.
Mary Moore Vintage no longer has a shop presence but we continue to sell our beautifully preserved vintage clothing and accessories online.

Mary will be delighted to make appointments for wedding dresses, styling consultations and dresses for all occasions. As before, stylists and designers are welcome to peruse the collections with Mary. Please call us on 0207 603 0668 or 020 7229 5678 or email us at mary@marymoore.co.uk to arrange.

We look forward to seeing you.
Visit our online boutique to see and buy vintage clothing from Mary Moore Vintage.